Avant-garde Workshop
Pioneer of monumental poetic neo-muralism
Métamorphoze, the French wall art workshop, has become a worldwide innovator of monumental contemporary muralism. Their creativity is expressed throughout the world by the breathtaking scale of their achievements. As a sign of the times, today the word Building is once again linked to Monument. Artfully drawn, painted, cut and pasted decors and letters adorn walls and ceilings all over the world, bringing a sense of wonder and amazement to all, seeing things how we saw them as children. But this monumental neo-muralism is above all the expression of new ambitions that are naturally thought of on a global scale. Here, we act locally by thinking globally. Now, those who dare to think big show it.
Monumental works of art have gone from politics to poetry, inevitably giving meaning to our businesses, our cultural centers, our hospitals, our hotels, our media libraries, our health establishments and all those spaces that deserve to be beautified, MetamorphoZed
Signed Blériot
Art, emotion, elevation, and questioning drive each of his creations. Painting a wall replacing the void is a bonus, a gift. Does this unexpected gift reduce the gap? It's how walls can force their very nature to break down boundaries. Poetic proxemic revolution. Franck knows how to make a monumental Blériot wall design appeal to all of us, and he never fails to create a world of its own. Your world. For him, art is this rare and precious but obvious means that competitors forget to use. For sure.
PERFECTLY ENGINEERED
An "haute couture" art workshop
We benefit from an exceptional graphic platform located 15 km south of Strasbourg, on the banks of the Ill river. We have an artistic laboratory, a writing space, a multicultural approach, and an open mind.
100% French manufacturing workshop, paint preparation, cutting machine, large format printing, professional adhesive, our know-how is known as an art craft.
The world is our playground. Equipped, mobile, world travelers, we deliver 100% of our projects. Our profiles? Always designers, painters, street artists with a high-level art culture.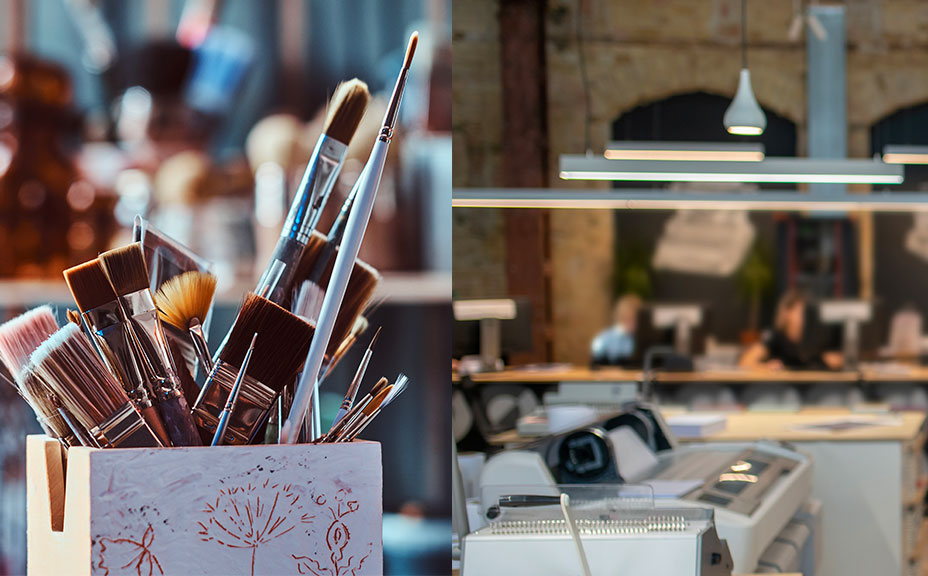 FRANCK BLERIOT
More than 250 works and a globe-trotting poet painter
who reveals the secret of your spaces.
Franck Blériot and the Métamorphoze mural art workshop have gained rare exposure and reputation among many professionals in the architecture, decoration and building industries.



Together
Questions?
We are here to help you.