METAMORPHOZE, CONTEMPORARY WALL ART WORKSHOP
Poetic wall art.
Artistic signage.
Contemporary window sticker
Led by Franck Blériot, a renowned street artist and painter with over 250 works worldwide, the French mural art workshop Métamorphoze generates a dialogue between monumentalism, emotion and intimacy
Design office, creation and writing space, manufacturing workshop, team of installer designers, we are 100% integrated, processed, eco-responsible and inclusive.
It's a poetic, human, architectural and metaphysical experience.
Artistic advice
Fresco and interior decoration
Fresco and outdoor decoration
Painting, canvas and artwork
Large size
Digital work
Expressive window sticker
An extension of the poetry and a graphic work in its own right.
Design advice
Artistic film
Architectural film
Colored transparent film
Decorative adhesive
Original frosted adhesive
It strategically and sensitively positions each user, regardless of their profile.
Design office and project management support
Artistic advice and implementation
Decorative and original
Inclusive and immersive
META disability methodology
We sublimate the uniqueness of each location. A hall, corridor, meeting room, open space …
Offices and businesses
Media libraries and cultural centers
Hospitals, clinics, medical and social services
Schools, nurseries, specialized establishments for handicapped children
Hotels and restaurants
Communities, NGOs and Administrations
ACHIEVEMENTS
Our most
recent creations
We work in France and abroad. The artistic dimension takes precedence in all Métamorphoze interventions.
PERFECTLY ENGINEERED
An "haute couture" art workshop
We benefit from an exceptional graphic platform located 15 km south of Strasbourg, on the banks of the Ill river. We have an artistic laboratory, a writing space, a multicultural approach, and an open mind.
100% French manufacturing workshop, paint preparation, cutting machine, large format printing, professional adhesive, our know-how is known as an art craft.
The world is our playground. Equipped, mobile, world travelers, we deliver 100% of our projects. Our profiles? Always designers, painters, street artists with a high-level art culture.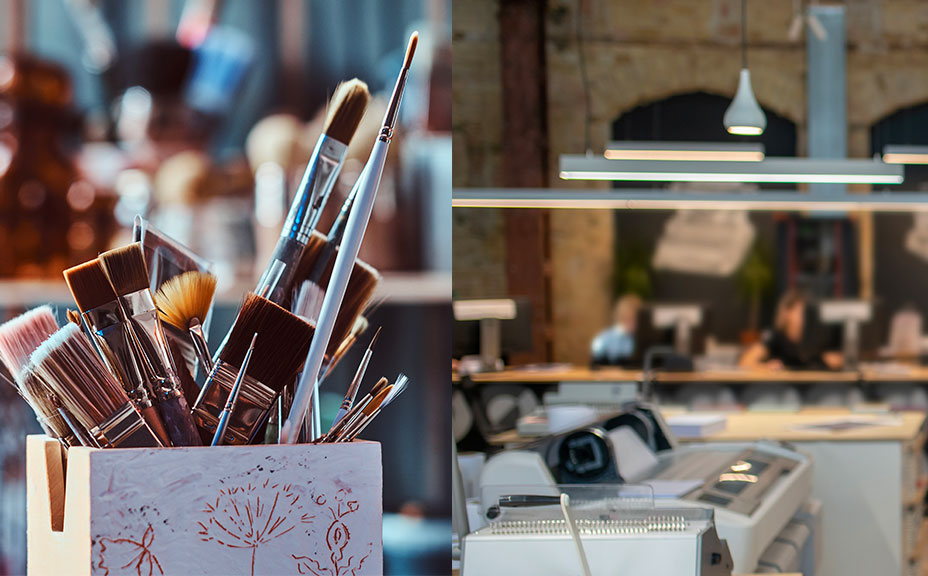 Franck Blériot and the Métamorphoze mural art workshop have gained rare exposure and reputation among many professionals in the architecture, decoration and building industries.



FRANCK BLERIOT
More than 250 works and a globe-trotting poet painter
who reveals the secret of your spaces.
We share our tips, our influences, our stories and our backstage.
Together
Questions?
We are here to help you.