FACTORY & HANDCRAFTING
Fully integrated, mastered, made in France, our factory is the symbol of exceptional craftsmanship
The Métamorphoze workshop manufactures all the artworks, canvases, paintings, signage, artistic and decorative window stickers that will adorn your home
A meticulous art manufacturer with 17 years of expertise
Based on your technical constraints as the first source of inspiration, we find the best solution to create your graphic universe, even if it means renewing ourselves every time:
– Wall and ceiling acrylic decorative paint
– Concrete wall alkyd decorative paint
– Wooden wall acrylic decorative paint
– Indian ink and acrylic paint on canvas
– Monochromatic, solid or notched high performance decorative adhesive
– Monochromatic, solid or notched high performance adhesive printing
– Printing on coated canvas
– Printing on wood
– Paper collage
– Stainless steel or dibond plate
– Solid, frosted or cut-out decorative film
METHODOLOGY
Meta works & brainstorming
Master artists like to be sure that all their projects are executed with the utmost care. From creation to installation. Andy warhol, the greatest artist to have both theorized and conceptualized the new media age, even went so far as to imitate the industrial model with his legendary factory.  In this respect, the métamorphoze workshop has created an exclusive methodology faithful to this great tradition:
Our META WORKS methodology: 26 key steps including 13 dedicated to creation.
1. Visit of the premises with testing of the materials
2. Recovery of architectural parts and plans
3. Measurement
4. Listening and understanding the needs, the messages to be conveyed, the tones
5. Creative team brainstorming
6. Colorimetric analysis
7. Action by our design office
8. Writing the script
9. First draft creations by sketch
10.Sketch presentation
11.Adjustment
12.Validation for production
13.Project management & coaching
14.Provision of a complete deliverable
15.Signing of "production" vouchers for all spaces
16.Handcrafted production in our workshops in Strasbourg (France)
17.Quality control
18.Coordination with the project manager
19.Intervention protocol and prevention plan
20.Securing the area
21.Installation
22.Checking the installation
23.Site cleaning. 0 waste
24.Photo shooting session
25.Acceptance of work
26.Satisfaction survey
PERFECTLY ENGINEERED
An "haute couture" art workshop
We benefit from an exceptional graphic platform located 15 km south of Strasbourg, on the banks of the Ill river. We have an artistic laboratory, a writing space, a multicultural approach, and an open mind.
100% French manufacturing workshop, paint preparation, cutting machine, large format printing, professional adhesive, our know-how is known as an art craft.
The world is our playground. Equipped, mobile, world travelers, we deliver 100% of our projects. Our profiles? Always designers, painters, street artists with a high-level art culture.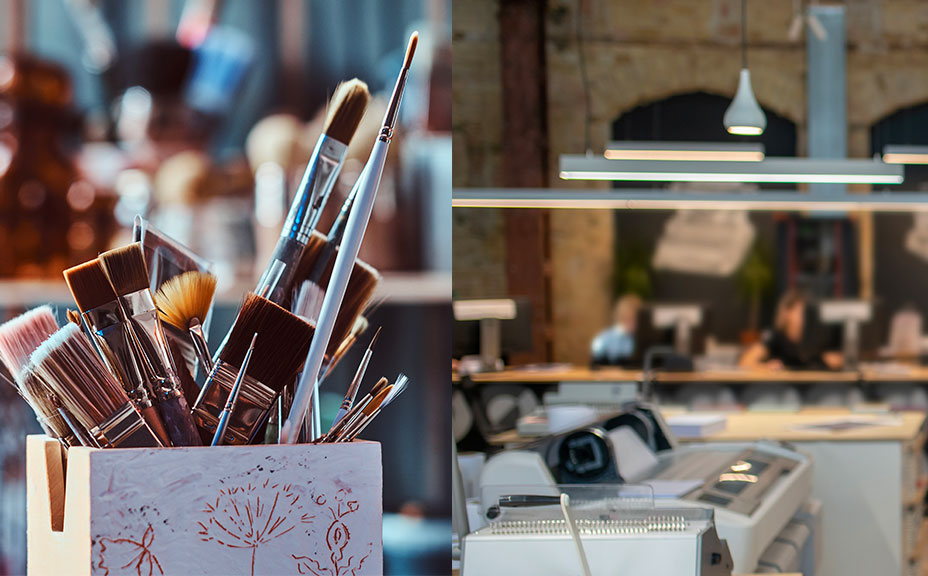 Franck Blériot and the Métamorphoze mural art workshop have gained rare exposure and reputation among many professionals in the architecture, decoration and building industries.



FRANCK BLERIOT
More than 250 works and a globe-trotting poet painter
who reveals the secret of your spaces.
Together
Questions?
We are here to help you.