PROFESSIONAL ARCHITECT AND INTERIOR DESIGNER SPACE
Architect, decorator, builder. Let's team up to sublimate your architectural creation
Architects, decorators, builders? We don't try to teach anyone their job. Nor our own!
We put our team and our art at your disposal and at the service of your projects. We intervene throughout the world, from the creation to the installation. We are totally committed, and we guarantee you 100% deliverability. You benefit from a signage design office, a team of artists gathered around franck blériot and a manufacturing workshop 100% made in france. 100% french touch.
Respectful, friendly, open, accurate, professional… Are we perfect? The main thing is that our common works are flawless. It's a good start.
At the service of your projects with more than 250 references throughout the world
Two possible approaches, an e-business website or a complete custom service.

1. Our online sales website.
You benefit from original works signed by the artist, limited edition reproductions. Large and very large formats. 1 x 1 m to 10 x 3 m. A single watchword: "Exclusivity"
Your advantages:
You are independent
You manage the availability of the works in real time
You benefit from certificates of authenticity
You set up your arrangements as you wish
We deliver and install all works on demand
2. Our customized offer
You benefit from 100% custom-made original works to make you stand out.
Your advantages:
You are assisted from a to z
You benefit from our meta works and meta handicap methodology
You have access to our graphics platform to co-create
You systematically exchange with franck blériot who can be available for your customers
We manufacture and install all our murals
PERFECTLY ENGINEERED
An "haute couture" art workshop
We benefit from an exceptional graphic platform located 15 km south of Strasbourg, on the banks of the Ill river. We have an artistic laboratory, a writing space, a multicultural approach, and an open mind.
100% French manufacturing workshop, paint preparation, cutting machine, large format printing, professional adhesive, our know-how is known as an art craft.
The world is our playground. Equipped, mobile, world travelers, we deliver 100% of our projects. Our profiles? Always designers, painters, street artists with a high-level art culture.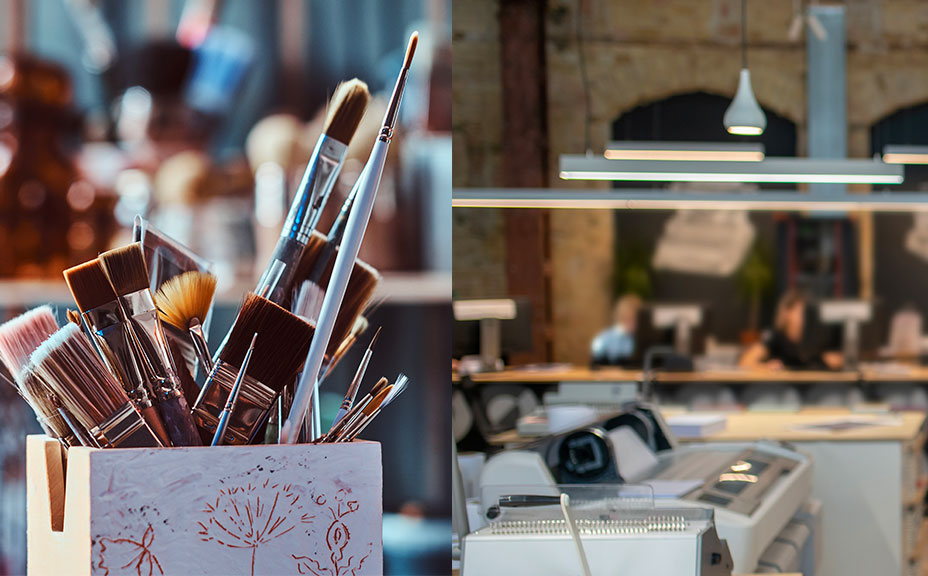 Franck Blériot and the Métamorphoze mural art workshop have gained rare exposure and reputation among many professionals in the architecture, decoration and building industries.



FRANCK BLERIOT
More than 250 works and a globe-trotting poet painter
who reveals the secret of your spaces.
Together
Questions?
We are here to help you.